Summer is in full swing! We hope that everyone had a wonderful Father's Day weekend! The temperatures broke for the 2 days to offer just about the most perfect weekend imaginable! Celebrating the important men in our lives – be it fathers, father-figures, husbands, sons, brothers, grandfathers or uncles – is a great way to show how much you care!

Can you believe that the 4th of July is right around the corner?
Fun fact
– Americans consume approximately 150 million hot dogs every 4th of July! Not sure if that's a good thing or bad thing but it is a fun fact! So whether you plan on celebrating with a backyard BBQ or by watching a parade or fireworks, remember what America's Independence Day is all about …Freedom!
"Freedom has its life in the hearts, the actions, the spirit of men and so it must be daily earned and refreshed"
– Dwight D. Eisenhower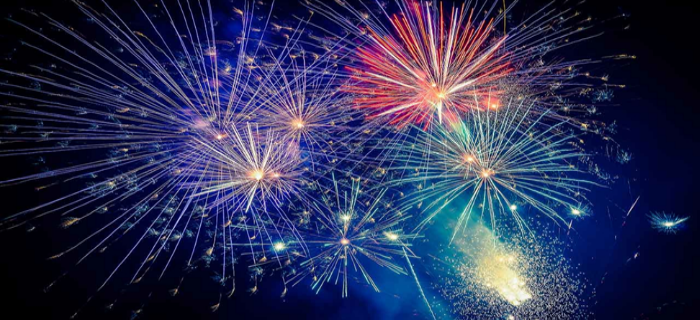 Our Founding Fathers declared independence and proclaimed that "it will be celebrated with pomp and parade, bonfires and illuminations from one end of this continent to the other" John Adams – So let's celebrate!
Enjoy your celebrations and stay safe! After the celebrations are over, remember that we are here to help you with all of your real estate needs! Maybe the heat makes you want to find that perfect house with a pool or a yard big enough for a pool – we can help you find it! Maybe you have decided that you are ready to move to a new home or town or even state – we can help you sell!

Give us a call at 630.790.5904 and let us help you!

From all of us at Quaid and Rooney,

Each month we will feature an upcoming event to keep your calendar full of fun activities and promote local events around our amazing community! Click on the images below for more details!
Our communities have a packed schedule of events coming up for you and your families to enjoy the warm weather!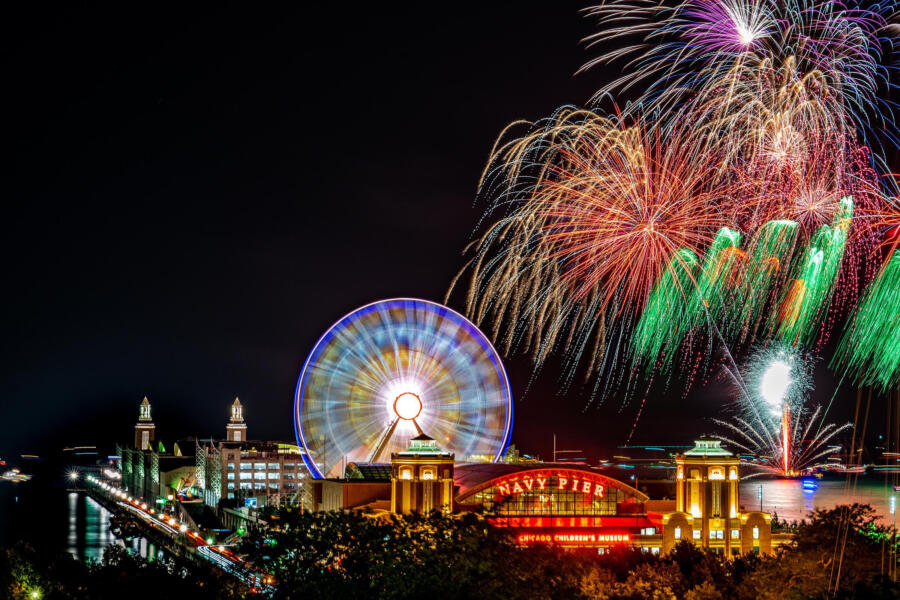 Head to the lakefront to catch not one, but two spectacular fireworks displays during the Fourth of July weekend in Chicago. Navy Pier, an iconic Chicago destination, will host their free annual waterfront fireworks show on both Saturday, July 2 and Monday, July 4.

You can catch the 15-minute show from anywhere north or south of Navy Pier along the waterfront, including beaches, rooftop bars, and parks. You can also grab a spot on the Pier, or hop on one of the many boat cruises offering a front-row seat to the action.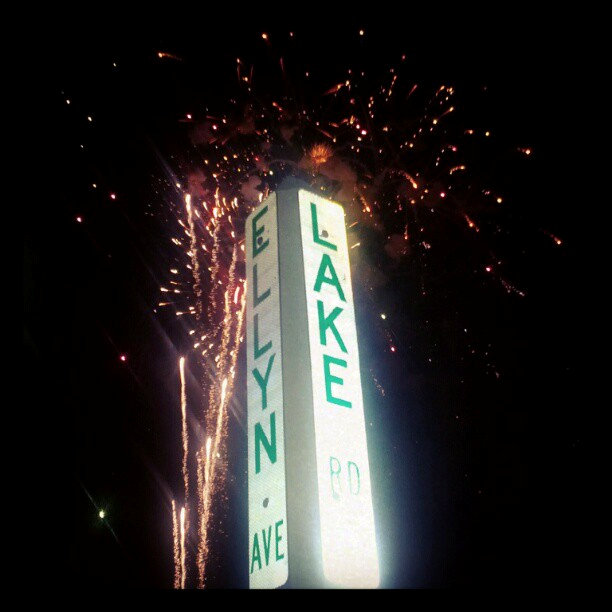 Bring your family and friends to Glen Ellyn's favorite hometown tradition, the annual Fourth of July Celebration who have been lighting up the sky since 1889.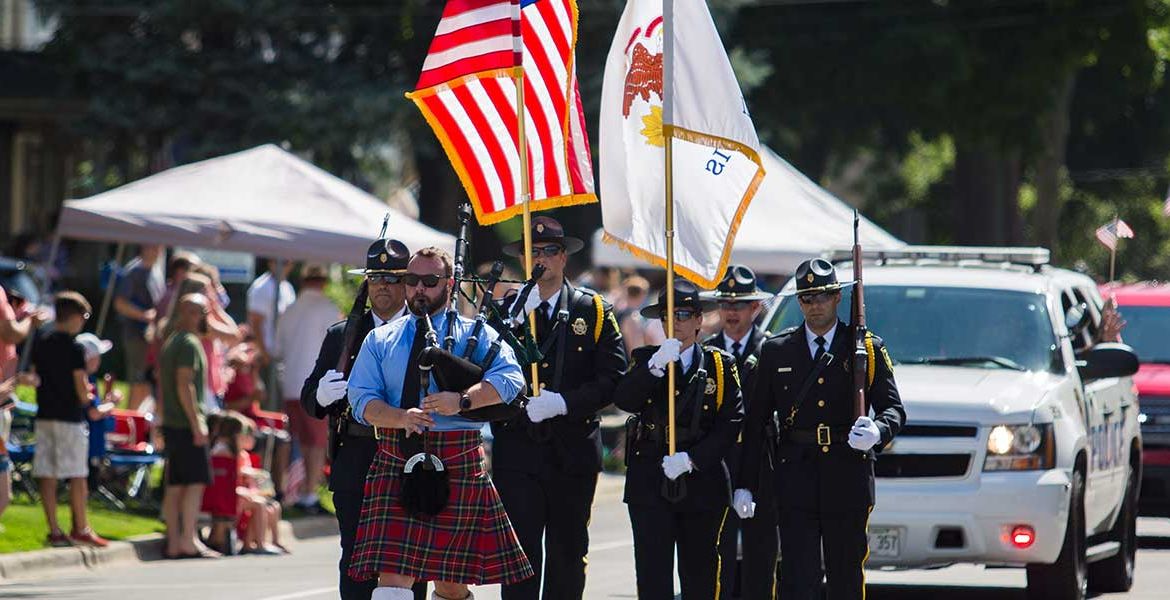 An awe-inspiring panorama of United States flags flying at Seven Gables Park in a patriotic tribute to honor our heroes.

Insights, trends and outlook on local real estate markets.

Click on any of the below cities to view the latest market report!









Home décor and staging for curb appeal isn't only for selling your home – it's also a great way to add some summer holiday flair to your main entrance! Whether you are on the parade route or overlooking the fireworks from your condo balcony, it's easy to dress up your biggest investment to celebrate!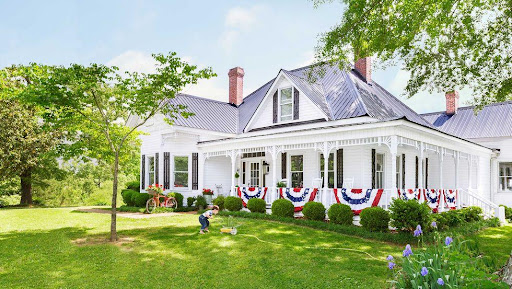 This beautiful classic black and white home added pops of red, white and blue – from the upcycled bike-turned-planter to the patriotic bunting – the result is drool-worthy!

For smaller areas try simple things like a few throw pillows on your porch furniture, a fresh 4th of July door wreath, a mailbox cover or a simple table runner to add some patriotic fervor to your balcony!
No matter what you do, your effort won't go unnoticed by neighbors passing by – one of our favorite things is the look on people's faces when they notice the time and effort put into making ours or our client's homes stand out! Share your 4th of July décor with us on our social media.

If you are thinking of selling, call us to discuss what our stagers can do to help sell your home 630.790.5904

Click on any of the quick search links below to see active listings based on the title parameters.
For Sale By City (All Types)

Our team is top-notch! This is our chance to introduce a member of our incredible team that help make Quaid and Rooney one we are proud of. Feel free to reach out and say hello!
Kathy Quaid, Owner & Broker

(630) 400-2980

Kathy@quaidandrooney.com


Kathy lives by the motto "Do what you love and love what you do, and everything just falls into place!" After graduating from Indiana University with a bachelor's degree in business marketing and a minor in psychology, Kathy spent the next 20 years working in sales and consulting before entering the world of real estate in 2004. Kathy's education and impressive career in sales has helped her excel at negotiating deals and supporting all the emotions that come along with real estate transactions.

Kathy's passion for real estate and working with people, combined with the dynamic elements that make up a real estate transaction, are what energizes her. In 2010, Kathy co-founded Quaid & Rooney with her business partner, Maureen Rooney, and since then, they have been innovating the real estate experience for their clients in Chicago and the western suburbs.