SUMMER IS IN FULL SWING AND IT'S TIME TO SEE WHAT CHICAGO HAS TO OFFER!
SUMMER IN THE CITY 2023
How lucky are we – we are all only a short trip to one the "Best Big Cities in the US" and all that that has to offer! Whether you want a day filled with culture, concerts or cuisine, you can have it in Chicago! Bucktown Garden Walk, Millennium Park Summer Music Series, Jazzin' at the Shedd…so many choices!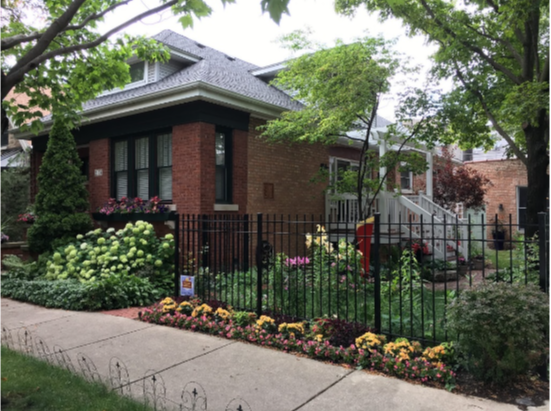 Bucktown Garden Walk
Don't forget about the scenic Lakefront Trail welcoming residents and visitors from around the city and from far away! On any given day activity along the pedestrian and bike trails includes commuters heading to work, athletes training for marathons, tourists on rental bikes, and people taking a leisurely stroll. Running from Ardmore Ave on the north to 71 st Street on the south, the trails provide important access to the lake for recreational purposes. You can access the trail maps
here.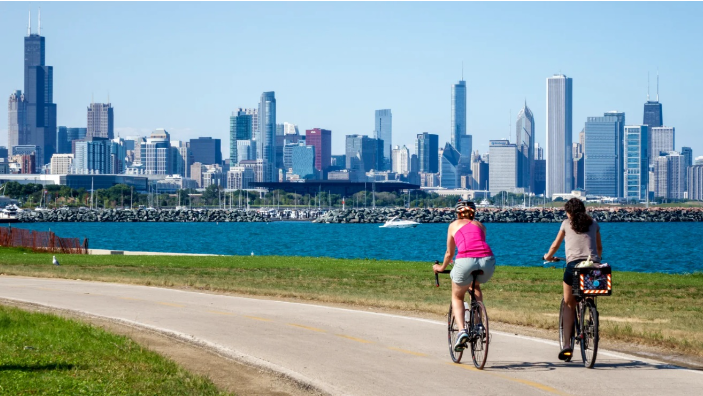 Chicago's Lakefront Trail
So, it's time to plan your visit to one of the "Best Big Cities in the US" that's right next door! There are so many great things going on this summer and you won't want to miss those that will become some of your favorites.
View of Lake Michigan from Quaid and Rooney SOLD Listing
If you are thinking of buying or selling in this fabulous city, give us a call at
630.790.5904
! We have agents ready to help you with your Chicago real estate needs!
Visit our website link below to see what Quaid and Rooney has to offer our clients:
Quaid and Rooney
.
From all of us at Quaid and Rooney,
---

4TH OF JULY WEEKEND IN THE CITY!
Every weekend offers so much but there is no better weekend to be in Chicago than 4th of July weekend.
ATTEND THE NASCAR RACE WEEKEND…
This Fourth of July weekend, don't miss a historic racing event coming to Chicago's scenic lakefront. For the first time ever, the sights, sounds, and speed of NASCAR are coming to the streets of downtown Chicago for NASCAR Chicago Street Race Weekend on July 1 and 2. The event will also include live music from The Chainsmokers, Miranda Lambert, and more.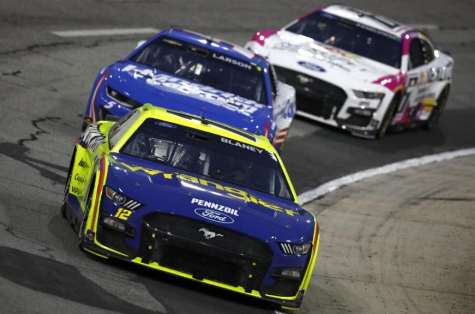 ---
SEE SOME SPECTACULAR FIREWORKS…
Head to the lake to catch the waterfront fireworks display during the Fourth of July weekend in Chicago. Navy Pier, an iconic Chicago destination, will be putting on the show on Saturday, July 1 as part of their free summer fireworks series.
You can catch the display from Navy Pier or along the nearby lakefront, including beaches, rooftop bars, and parks. You can also hop on one of the many boat cruises offering a front-row seat to the action.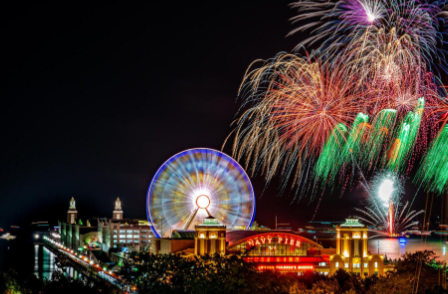 ---
---
---
CATCH A BASEBALL GAME…
There's no better place to spend a summer afternoon than the ballpark. Chicago's iconic Chicago Cubs will play two home games over the holiday weekend at Wrigley Field on July 1 – 2. Their ballpark is one of the oldest and most iconic stadiums in the country — definitely a bucket list experience for any baseball fan. Afterward, spend some time exploring lively Wrigleyville.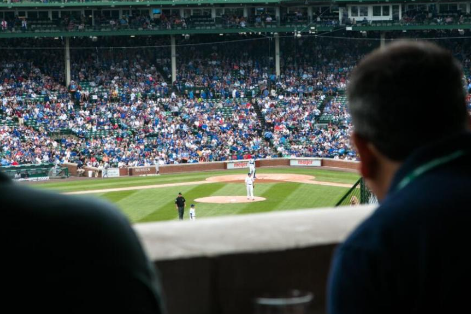 And we aren't short changing the White Sox! You can catch their holiday game on the 4th where you're sure to see some fireworks! Experience a game like no other at Guaranteed Rate Field for a night game sure to please! It's all about the fan experience! There's a slew of things to see and do, including visiting the two-tiered CIBC Fan Deck for a panoramic view of the playing field; a stop at the Goose Island Craft Kave, a two-tiered, open-air craft brew oasis located on field level near Gate 2; and so much more!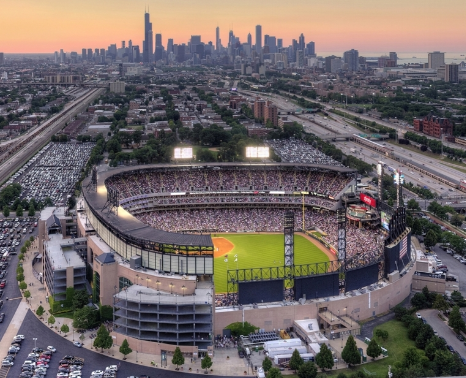 Check out all of the weekend events
here
to make your 4th of July one to remember!
---


GLEN ELLYN | PARADE AND FIREWORKS
Parade 7/4 – 12:00 Noon | Fawell Blvd from Lambert Rd to Park Blvd (Parking available at College of DuPage)
Fireworks 7/4 – Dusk | Lake Ellyn
LISLE | FIREWORKS AND PARADE
Fireworks 7/3 – Dusk | Community Park
Parade 7/4 – 10:00 am | Lisle Junior High School proceeding west on Jonquil
LOMBARD | FIREWORKS
Fireworks 7/4 – Dusk | Madison Meadow
WARRENVILLE | PARADE AND FIREWORKS
Parade 7/3 – 6:00 pm | Cerny Park
Fireworks 7/4 – Dusk | Cerny Park
WHEATON | FIREWORKS AND PARADE

Fireworks 7/3 – Dusk | Graf Park
Parade 7/4 – 10:00 am | Downtown Wheaton beginning on Main St
---

Our team of agents are very active in the city! For over a decade we have helped both buyers and sellers in the City of Chicago with
all of their real estate needs. Below is just a small sample of our transactions in Chicago! Looking for that perfect place – or ready to sell – call us today and we can help you with your Chicago sale or purchase
630.790.5904.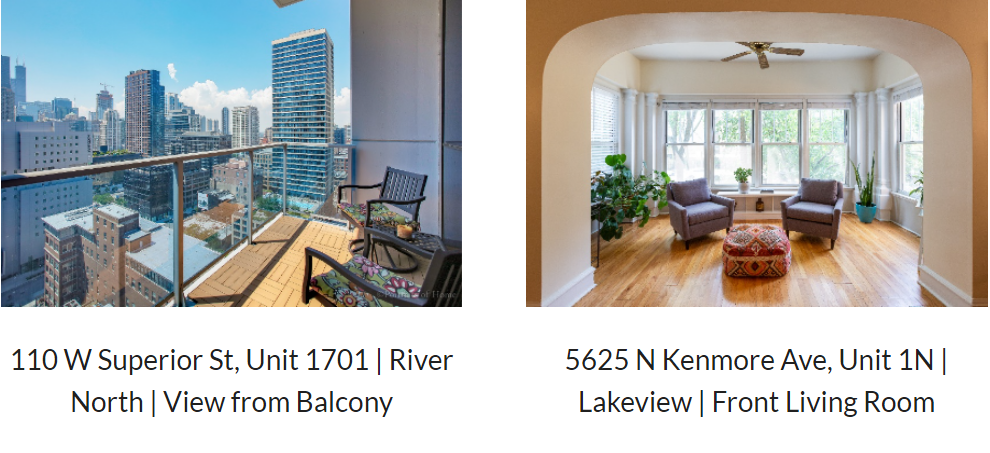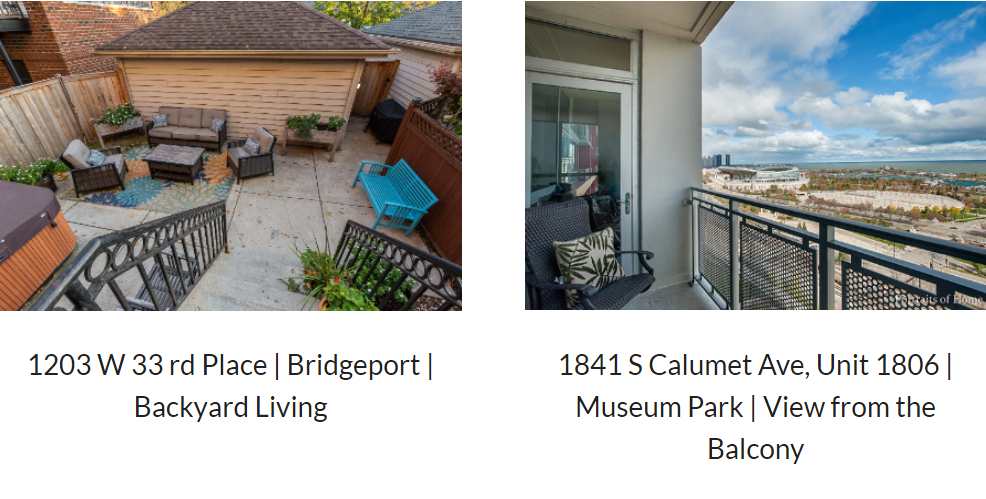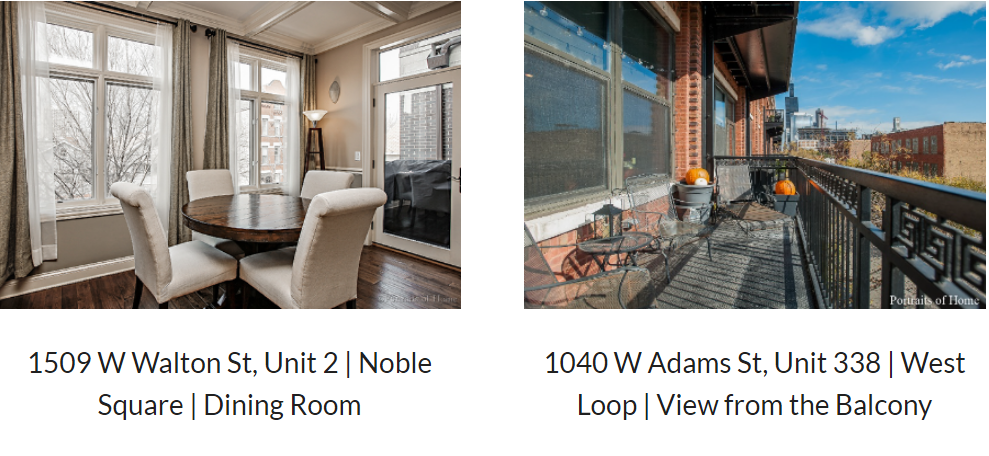 Call Quaid and Rooney 630.790.5904 to start the buying or selling process in Chicago!

---

Insight, trends and outlook on local real estate markets.









---

Click any of the links below to see active listings based on the link title.
For Sale By City (All Types)
---

Our team is top-notch! This is our chance to introduce a member of our incredible team that help make Quaid and Rooney one we are proud of. Feel free to reach out and say hello!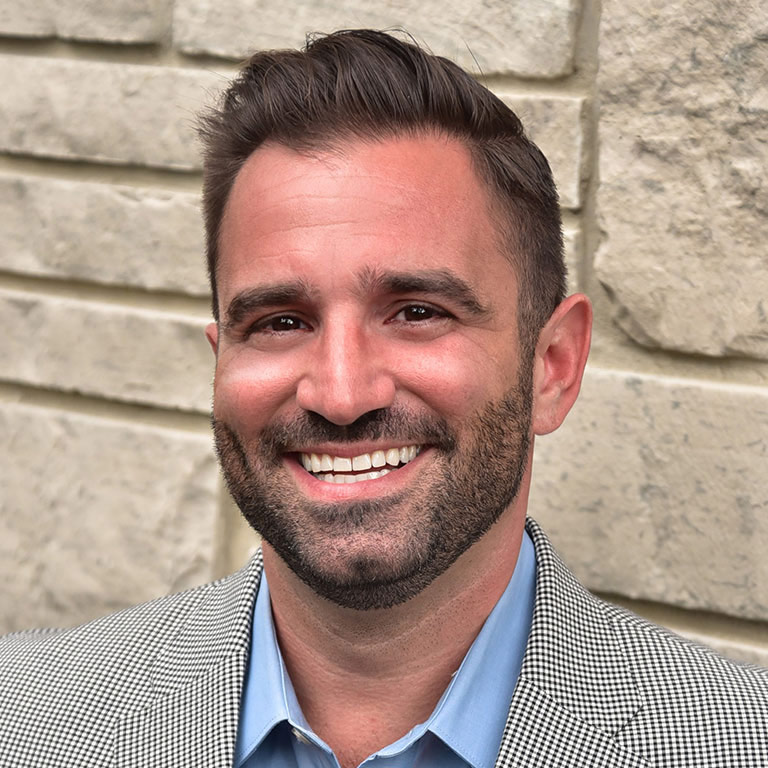 Having grown up in Glen Ellyn and currently living in Chicago's Andersonville neighborhood, Mike understands the advantages of city and suburban living. He specializes in helping clients find and sell homes in some of Chicago's most vibrant neighborhoods—Lincoln Park, Wicker Park, Wrigleyville, Edgewater, Streeterville and many more. In addition to helping people with Chicago properties, Mike also works with clients in the western suburbs.
Prior to joining the Quaid & Rooney team, Mike spent the earlier part of his career in residential construction management, thus making the transition to becoming a buyer and listing agent a very natural progression for him.
Mike thinks the best part of his job is finding the perfect home for his clients. "Chicago has so many housing styles and neighborhoods—there really is something for everyone."