Gobble gobble! We absolutely love this time of year. As we reflect on the past year, we have much to give thanks for. Our fantastic Clients, Team, families and friends. Thanksgiving snuck up on all of us as we were lulled into thinking that the 70° weather was going to stay with us.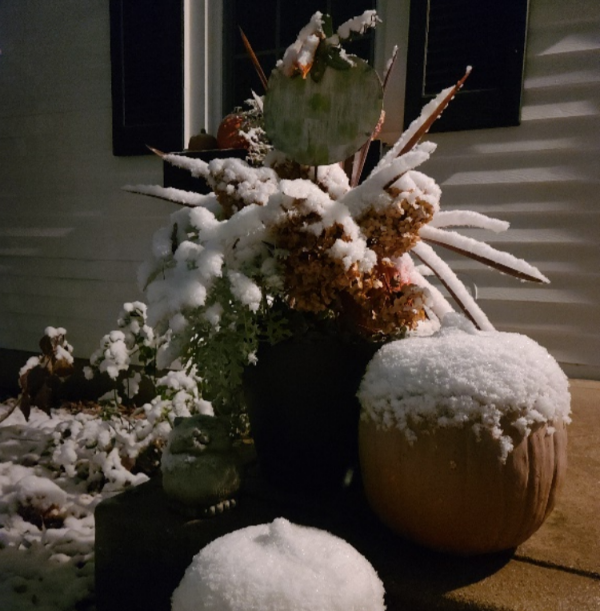 Last weekend we held our annual shredding event and collection for the Glen Ellyn Food Pantry. Thank you again to everyone that came by. We had a carload of items for the food pantry and a generous cash donation.
The winners of our Thanksgiving pie raffle are Stephanie and Rich Gianacakos, Diana Lahood and Julie Rivera. We will be delivering a pie to their home just in time for Thanksgiving. Yummy!!
Inventory is still very very low and the interest rates seem to be holding right now. If you are thinking of selling, please give us a call we would love to come by to do a market analysis and help you prep for the upcoming Spring market or visit our website for more information on buying and selling!
Happy Thanksgiving to all from the Quaid and Rooney Team. Please share any Thanksgiving pictures on our social media 😊
If you are thinking of buying or selling, now or in the future, give us a call today
630.790.5904
From all of us at Quaid and Rooney,

Setting the Thanksgiving Table
Thanksgiving marks the beginning of the holiday season for most of us. It's the time of year when you gather with family and friends and reflect on what you're grateful for. It's also an excuse to eat delicious food with the ones you love - and your table décor is almost as important as the food you serve.
A natural Thanksgiving tablescape complete with greenery runner and pinecones is sure to be a hit! The taper candles add a much-appreciated touch of elegance.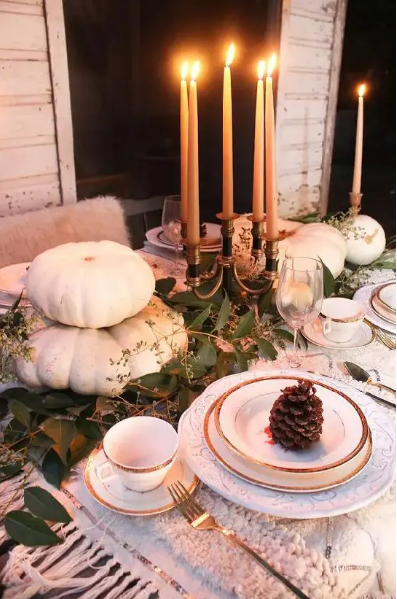 If you find that you will be celebrating in a mild climate this year, take your Thanksgiving meal outside. Use items from around your garden and, in case needed, keep blankets close at hand for when the temperature drops at night.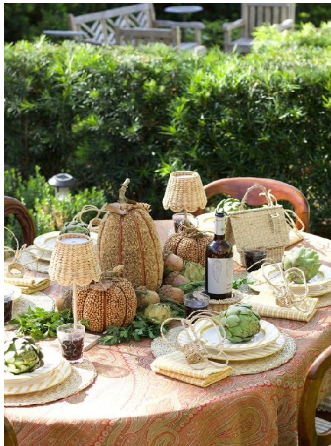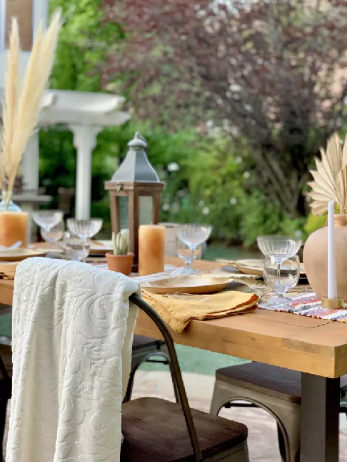 You might opt for a minimalist presentation and keep things simple with a centerpiece of white pumpkins…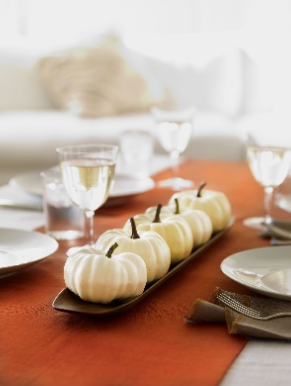 …or go classic and formal with patterned plates paired with clear glassware, gold flatware and a black table backdrop.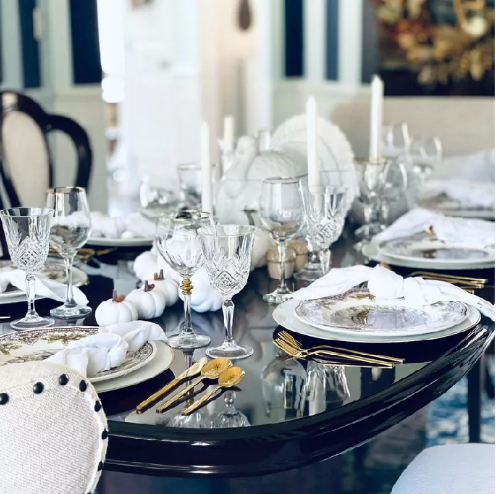 No matter how you choose to style your table, we know that you will have a wonderful Thanksgiving and a fabulous kick-off to the Holiday season!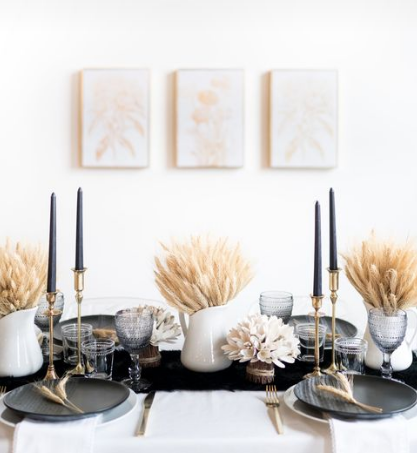 Happy Thanksgiving from all of us at Quaid and Rooney!
---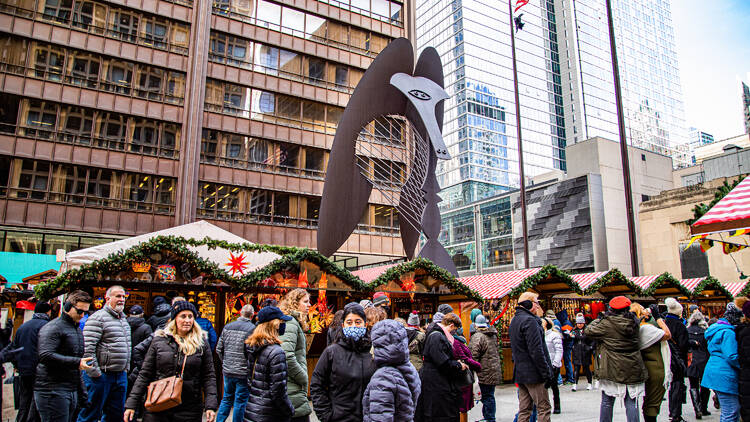 Nov 18 - Dec 24, 2022
📍 Daley Plaza
Washington and Dearborn Sts Chicago
The iconic German-inspired holiday market at Daley Plaza brings just over a month of Christmassy celebrations to the Loop. Browse stalls stocked with handmade gifts, German food and plenty of hot beverages to keep you warm while you wander around and soak in the festive atmosphere. Don't leave without trying spiced glühwein, a German hot wine concoction that's best enjoyed in the market's famous boot mugs.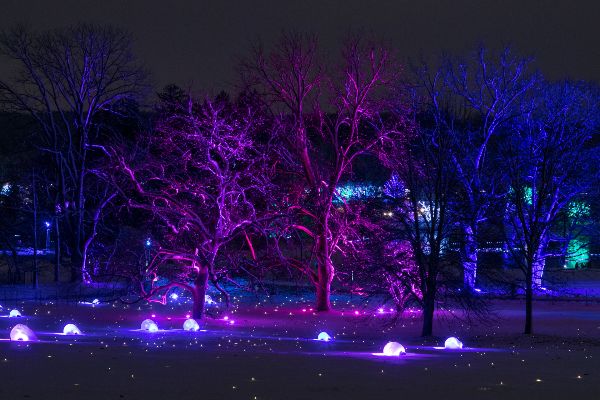 .
November 19, 2022 - January 7, 2023.
Join in celebrating the tenth annual Illumination: Tree Lights at The Morton Arboretum during the Arboretum's 100th anniversary year. Explore 50 acres of the Arboretum's majestic trees during this one-of-a-kind spectacle of color, light, and sound featuring six dazzling new displays as well as returning favorites. You will be awed and delighted by the first Illumination display in The Gerard T. Donnelly Grand Garden, leading to a spectacular laser-light finale.

November 25-December 30 | 9A-9P (lights come on at 3P)
Cosley Zoo
A winter visit to Cosley Zoo has become a favorite family tradition. Cosley Zoo is transformed into a winter wonderland with thousands of twinkling lights, an amazing selection of Christmas trees, wreaths and greenery, hot chocolate, and a unique assortment of holiday gifts in the Wild Side Gift Shop. All proceeds from this event benefit Cosley Zoo.

Saturday, November 26, December 3 & 10 | 10A-2P
Cosley Zoo
Skip the long line at the mall and visit Santa at the zoo. While you are here, make a craft or two and tour the zoo before you go. Admission includes crafts, refreshments and, of course, a visit with the man in red himself. Be sure and bring your camera to capture holiday memories. Santa's Craft Corner is held in the Kiebler Room, located on the second floor of the large barn, accessible by stairs.
No advanced registration required
$20 per household – due at the door (cash, Visa, MasterCard, Discover accepted)
---

Insight, trends and outlook on local real estate markets.
Click on any of the below cities to view the latest market report!




---

Click any of the links below to see active listings based on the link title.
For Sale By City (All Types)
---

Our team is top-notch! This is our chance to introduce a member of our incredible team that help make Quaid and Rooney one we are proud of. Feel free to reach out and say hello!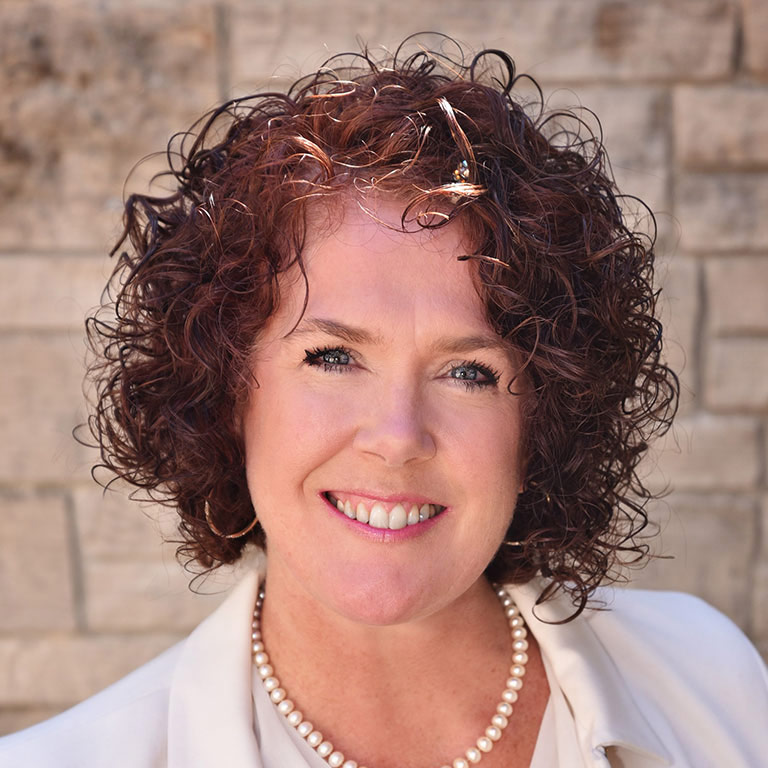 A 30-year resident of Glen Ellyn and a lifelong native of western Chicagoland, homeowner, and mother to four grown children, Michelle likes to say nothing has not happened. Her clients appreciate her extensive knowledge of what every home needs and find her first-hand experience invaluable. Michelle loves being a real estate broker. The happiness she feels when her clients find their future home is what motivates her.
Michelle does not just help her clients find a good home; she helps them begin a new chapter in whatever part of life they are in. She always asks her clients to try to envision themselves living in the homes she shows them. She takes the time to understand how they live not just where they will live. Her clients must love the house, or she will not stop until she finds "the one."
In addition to her career in real estate, Michelle is also an active member of her community. You will find her at Glenbard South HS, her church and various charities. Now an empty nester, Michelle and her husband spend time walking or biking through the Morton Arboretum, at the theater or dining in downtown Chicago.