Happy Spring-

April showers bring May flowers and a warm day here and there - or a blanket of snow here and there!! I'm itching to put my overalls on and be knee-deep in the mud working in my yard - let's all keep our fingers crossed that that weather gets here soon!

Many people are asking us if the current interest rates are affecting activity in the market. Of course when interest rates go up it does restrict buying power for some but we are still seeing a very strong market. The inventory remains at a historical low and even though the interest rates are creeping up they are also historically low. Most houses are receiving an offer within the first couple of weeks.

I feel like we are a broken record every month announcing our need for inventory. Every Monday we post market stats for the prior week on our social media pages. If you are curious about what your house is worth and if it is a good time for you to enter the real estate market please reach out. Even if moving is a few years out for you we do think it is always important to know the value of your home.

Give us a call anytime at (630) 790-5904 to discuss your next chapter.

From all of us at Quaid and Rooney,

Each month we will feature an upcoming event to keep your calendar full of fun activities and promote local events around our amazing community! Click on the images below for more details!
Our communities have a packed schedule of events coming up for you and your families to enjoy the warm weather!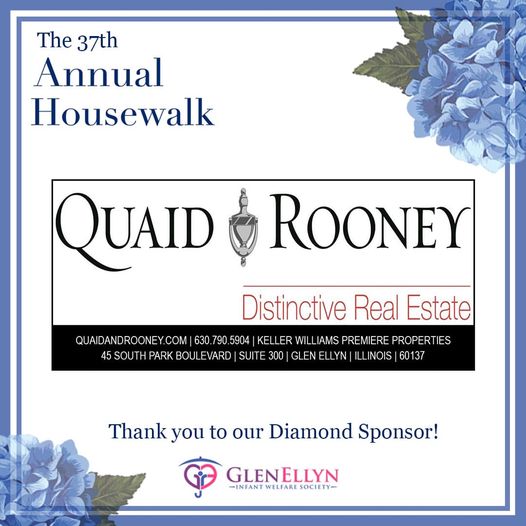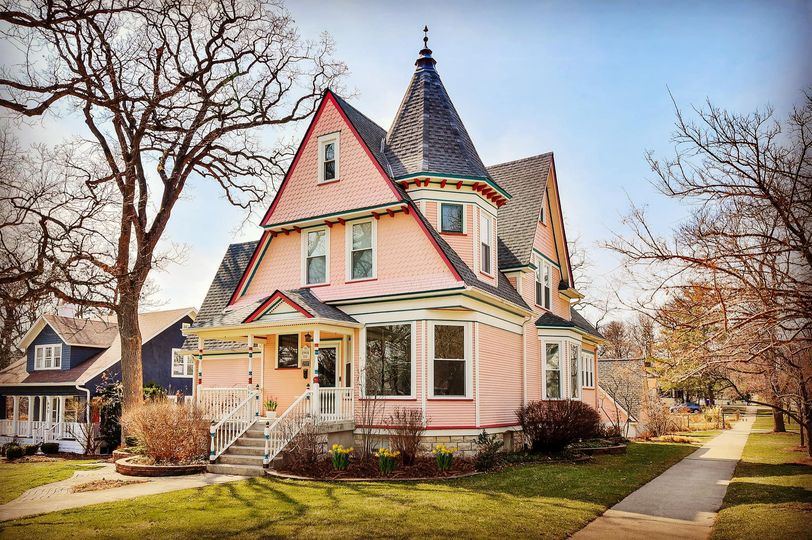 May 6, 2022
Home tours run from 10:00am - 2:00pm and 5:00pm - 9:00pm
Glen Ellyn Infant Welfare is a group of women who have made a commitment to ensure the well-being of Glen Ellyn's children. Through community service projects and fundraising efforts, this group serves as an integral link between children in need and the community.
Attendees will receive a tour guide book upon check-in at the first home to be used as a ticket for the tour. Ticket price includes trolley transportation between the four featured homes.
Tickets may be purchased at each home for $60 the day of Housewalk


Please no children/infants under 13 and no smoking, food or cameras are permitted.


Shoes must be removed upon entry with booties and bags provided.


​Thank you for your support!

Insights, trends and outlook on local real estate markets.

Click on any of the below cities to view the latest market report!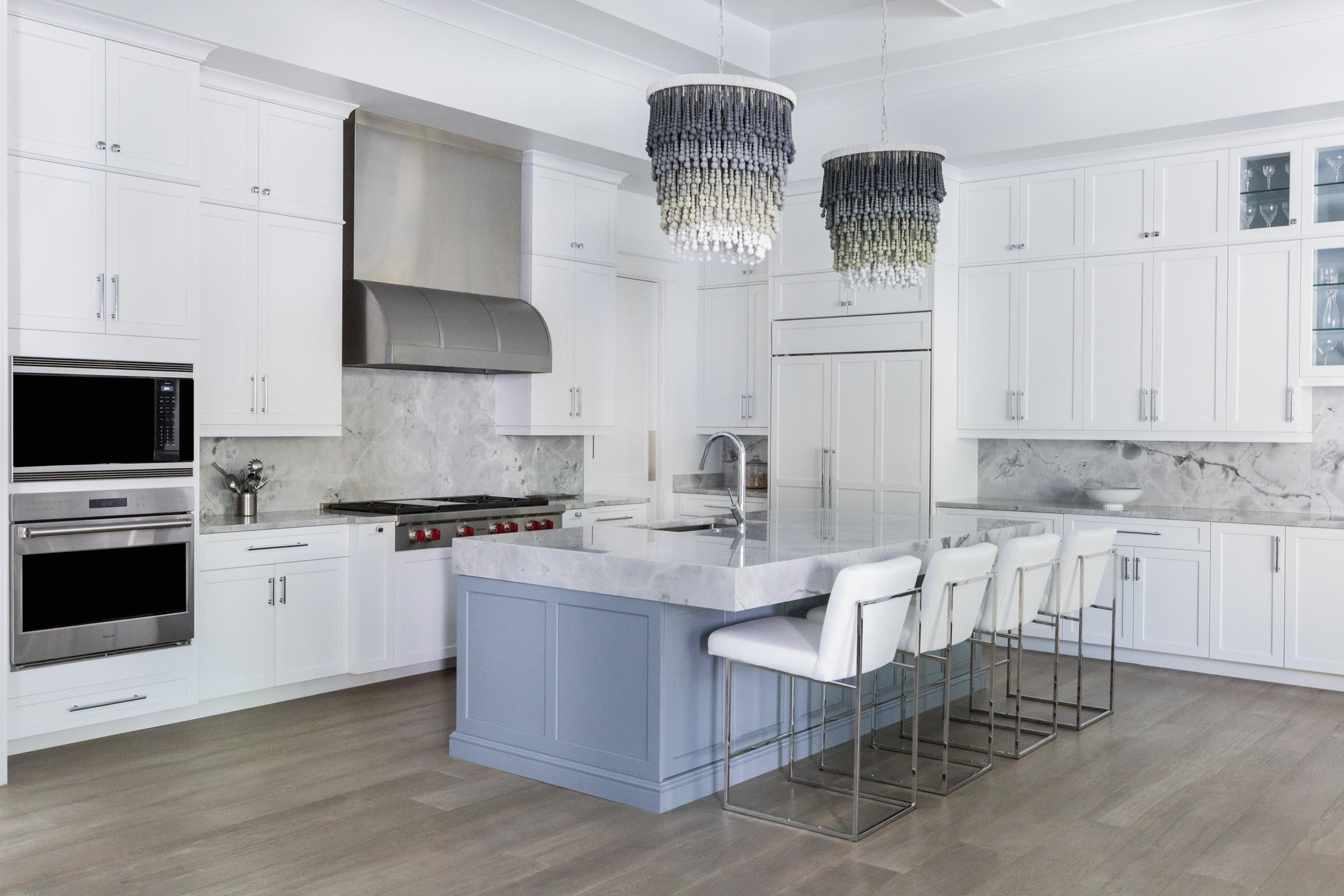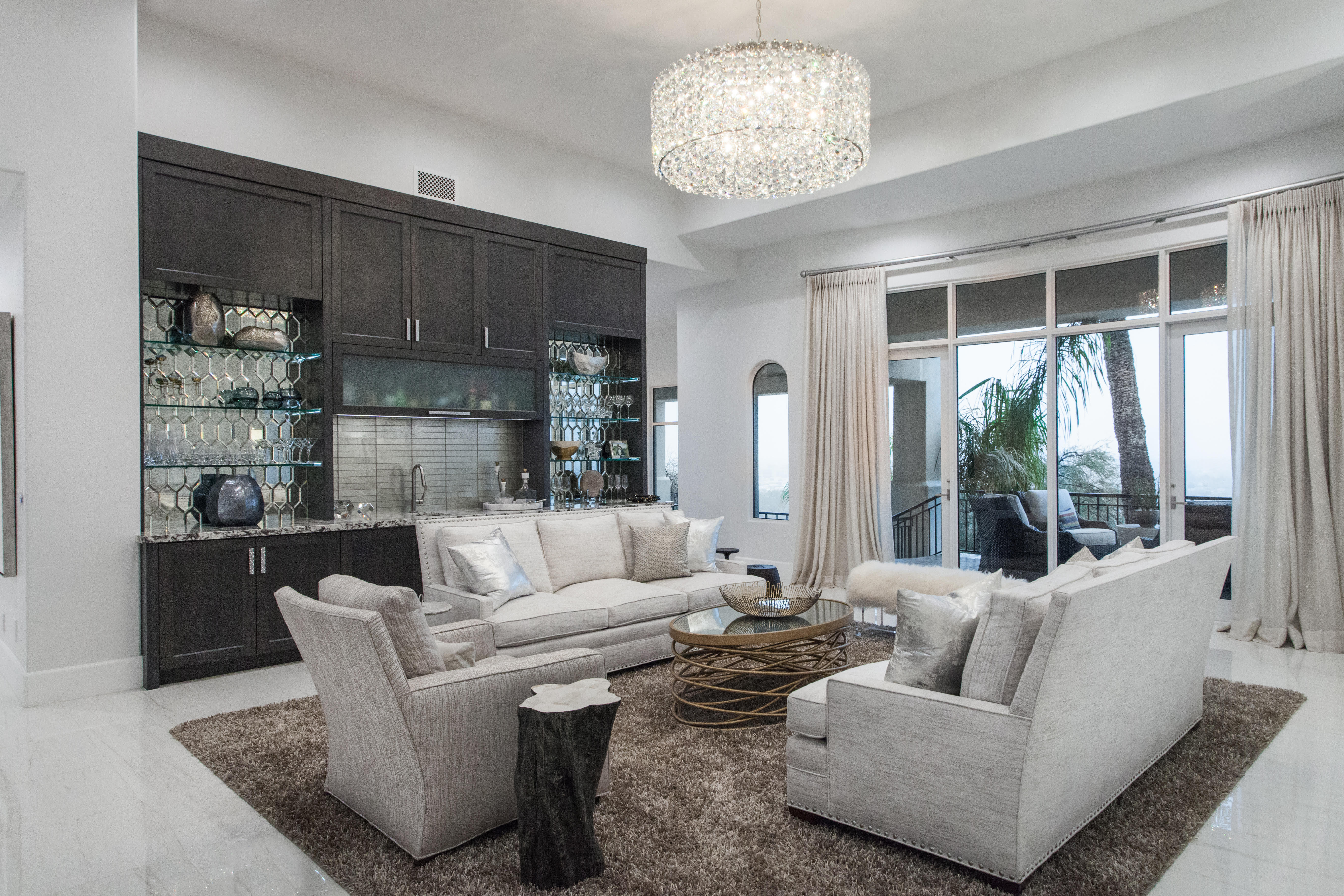 Beautiful textures, nature inspired items, soft organic materials, dual purpose rooms, high tech homes, and sustainable accents are just some of the trends that are emerging in 2022. Don't forget about your lighting which is such an important element of home design. 2022 finds light fixtures more brilliant than ever. Incorporating a new light fixture is a sure way to make a space feel new again.
Don't be afraid to hang a chandelier in an unexpected place. Light fixtures need to be noticed and should be selected to enhance and work with the beauty in your room. Selecting the right light bulb color is so important to get the right mood and vibe for a room.
Here is a quick guide to assist you in selecting the best light bulb color for each room in your home. Consider the color of your walls, floors, ceilings and furnishings along with room function to get that perfect color of light for your space.
LIGHT BULB COLORS FOR LED BULBS
2200-2700K: produces a warm light that's best for low-light areas where ambient lighting is needed – similar to an incandescent bulb. Often used in low lit bedroom areas.
3000-3500K: produces a soft white light that's crisper than 2700K. Often used in bathrooms, dining rooms, living room, dens and kitchens.
4000-4500K: produces a bright white light that's ideal in kitchens, offices, workspaces and vanities where detail-oriented tasks are performed.
5000K and up: produces a bright bluish hue of light, mostly found in commercial locations.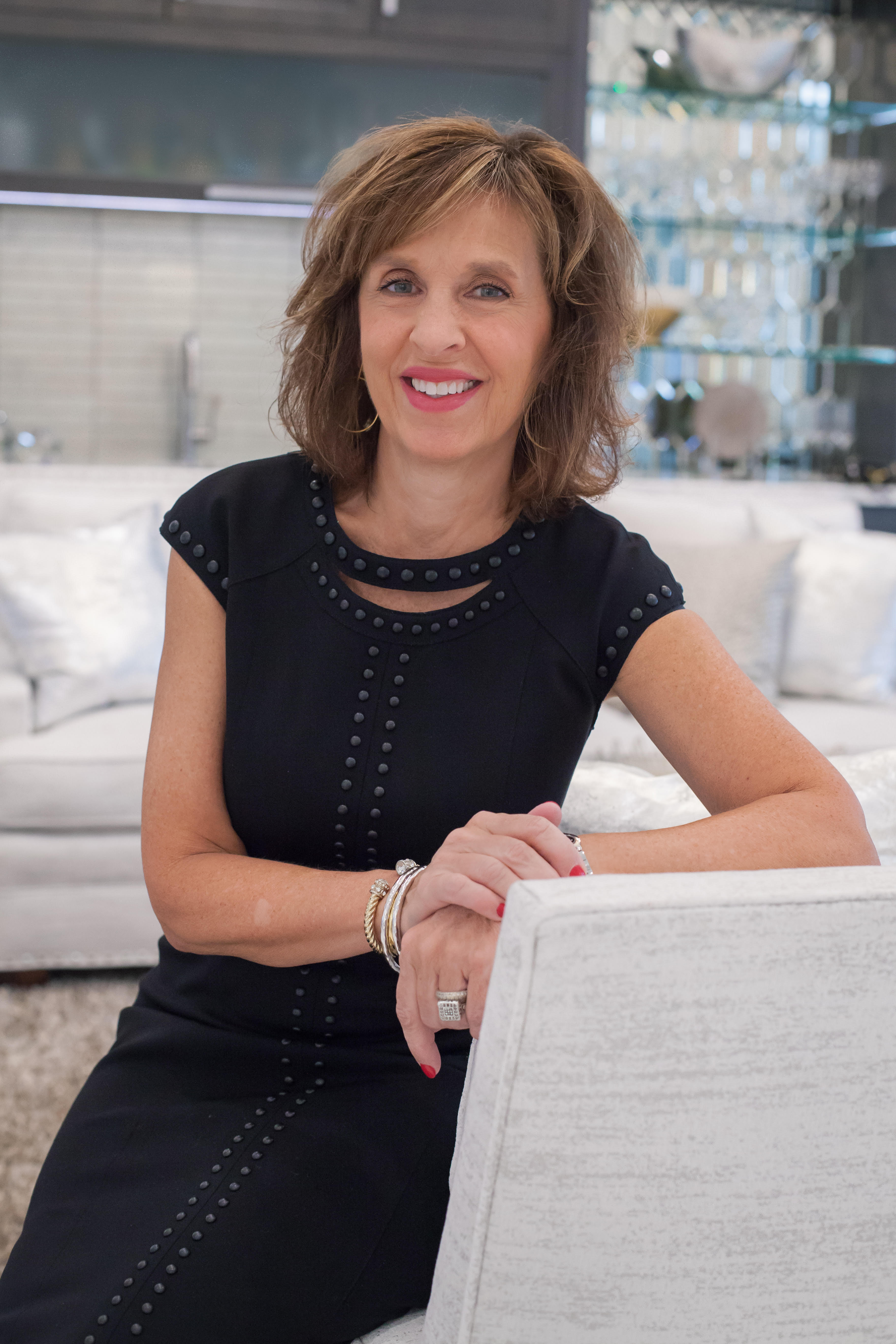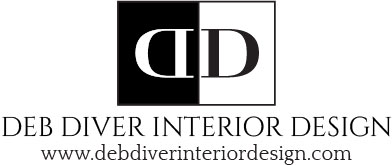 Quaid and Rooney has a list of service providers (painters, flooring, organizers, handymen, landscapers, etc) we share with all of our clients. Home prep and staging are just as important as pricing your home correctly. Give us a call at 630.790.5904!

Click on any of the quick search links below to see active listings based on the title parameters.
For Sale By City (All Types)

Our team is top-notch! This is our chance to introduce a member of our incredible team that help make Quaid and Rooney one we are proud of. Feel free to reach out and say hello!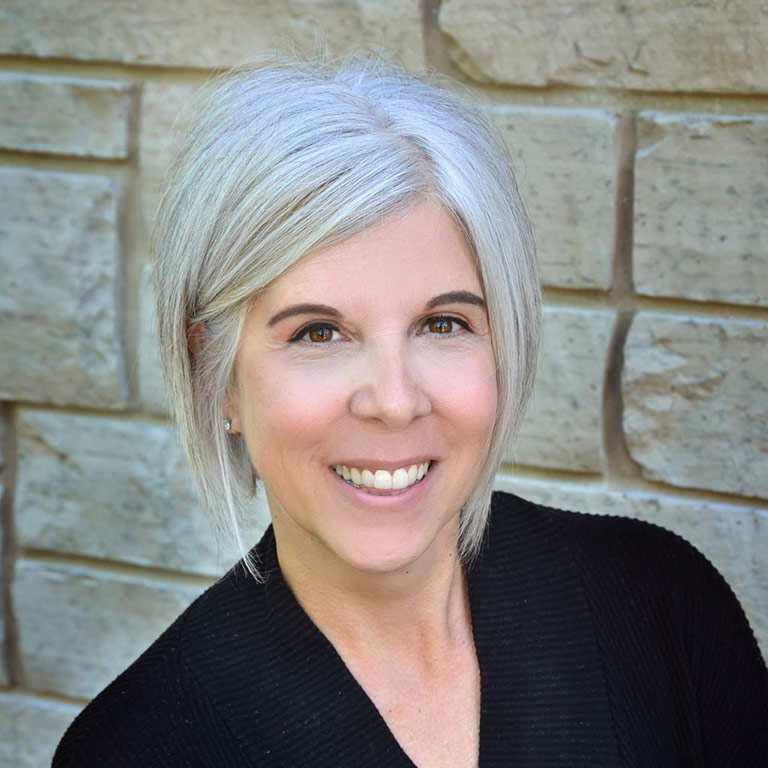 Jennifer Atkinson, Broker
(630) 877-3577
Jen@QuaidandRooney.com
For the past twenty years, Jen Atkinson built her career as an educator and received two master's degrees. On her days off, she would work with friends, family, neighbors and clients on staging their homes for sale and designing cozy living spaces for them to enjoy. Through this, she realized her true love for all things houses.

Jen and her husband, John, have purchased, renovated and sold many homes in Glen Ellyn. Through these experiences, Jen developed a keen eye for design and sees the potential in homes that some may not see right away. She understands that by carefully designing and staging a home, it makes a big difference in being able to sell a home quickly. She does this by pointing out the most practical changes and updates to a home while taking into account total budget and resale value. Jen is excited to bring her expertise to her clients and create the best outcomes for them as they sell their current home or purchase a new one.

Having bought and sold so many properties, Jen understands the ins and outs of real estate transactions. She knows how stressful and emotional the process can be for a homebuyer or seller, and her priority is to provide the care and consideration her clients need to make their experience seamless.

Jen is a dedicated professional, reliable and responsible. She thrives on building positive and productive relationships and loves working with new clients.

In her spare time, Jen enjoys working on her own home, which she is currently transforming a little at a time. She spends time with her husband and their five daughters, walking or riding bikes around Glen Ellyn or the neighboring towns.