Welcome February, the official start of Spring Market in Chicagoland!
The chatter on the street is true. We are deep into a sellers' market in all price ranges which means there are currently more buyers than homes available for purchase. Between the mandates from early 2020 and historically low interest rates, new buyers have flooded the market. Whether it be buyers in need of a larger home with more work or study space, to the out-of-area buyers relocating to be near family, or investors purchasing to lease or flip for resale, the tables have completely turned. Since the first of January, DuPage County alone has less than one third of the residential inventory typically available year-over-year.
We at Quaid and Rooney will help you navigate this market. Through diligence in networking, our buyer agents have unearthed homes for their clients that may or may not have hit the market. We urge you to contact one of us should you have the slightest thought of selling, buying or both. Our detailed strategy continues to help our buyers and sellers find the perfect home!
Happy Valentine's Day to you and yours!
From all of us at Quaid and Rooney,

Each month we will feature an upcoming event to keep your calendar full of fun activities and promote local events around our amazing community! Click on the images below for more details!
Our communities have a packed schedule of events coming up for you and your families to enjoy the warm weather!
SHARE THE LOVE OF GLEN ELLYN THIS FEBRUARY

February 1-28th
Downtown Glen Ellyn
This February, the "Share the Love of Glen Ellyn" event will feature heart-shaped wreaths, each sponsored and decorated by a local business, family or non-profit. Each wreath will showcase Glen Ellyn pride and be hung on light poles throughout the month of February. The wreaths will feature a theme in support of "Share the Love". We hope this brings many to Glen Ellyn in a safe way to dine carry out and shop local while sharing the LOVE. Vote for your favorite HEART with a like! The Heart Wreath with the highest number of likes will be awarded winner!
Just wanted to highlight one of the awesome events happening around DuPage County. What are your plans this Valentine's Day? Respond and let us know or leave a comment on our Facebook Page
here
!!

Insights, trends and outlook on local real estate markets.

Click on any of the below cities to view the latest market report!









Ready to finish that unfinished basement?
We asked local designer, Rachel Alcorn of Two Hands Interiors, where to start.
"The potential of an unfinished basement is always exciting. Extending your living space by a full floor and taking a space that is largely used for storage and turning it into a place to play, relax and gather is a fun challenge." – Rachel Alcorn, Two Hands Interiors
For Two Hands Interiors, Glen Ellyn, this newer build home provided a wide-open playground with tall ceilings - and of course, plenty of HVAC runs to accommodate. The starting brief for the palette was this vintage image sourced by the homeowner: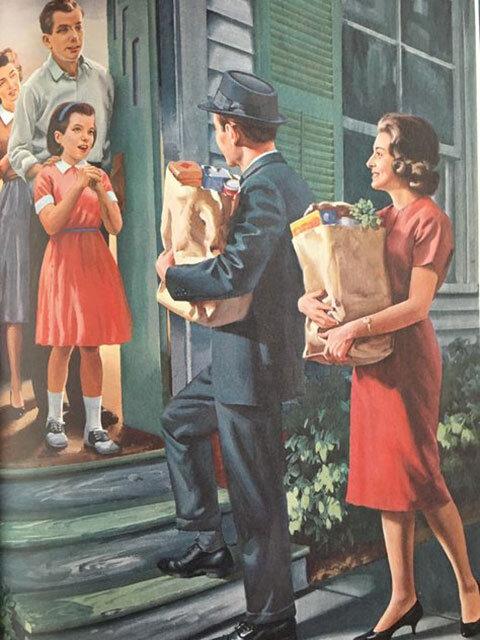 The homeowner loved the dusty quality of the greens, blues and rust. This was translated into a paint palette that ranges from deep, saturated glossy blues, mid-range punchy greens and light, watery blue/green for the ceiling - punctuating everything with watermelon and coral.
"Looking at the functional use of the space first, we really wanted to provide this family of six with a finished place to play ping pong, video games and just hang out - we mapped out a floor plan in cooperation with our construction partners. In a basement this spacious we planned for media room built-ins, a gathering nook complete with an upholstered banquette, a full bath, wet bar and extra storage space for overflow items." Rachel Alcorn, Two Hands Interiors

One of the elements in this space that really takes the design over the top is that there isn't a white wall in site, including the ceiling! Another trick employed is to flip the typical paint approach to millwork - painting the baseboards, doors and casing the deep blue and then keeping the walls lighter. In a basement, this keeps things light but doesn't forgo the drama.
For more design ideas please visit
twohandsinteriors.com
and tell them Quaid & Rooney sent you!
Quaid and Rooney has a list of service providers (painters, flooring, organizers, handymen, landscapers, etc) we share with all of our clients. Home prep and staging are just as important as pricing your home correctly. Give us a call at 630.790.5904!

Click on any of the quick search links below to see active listings based on the title parameters.
For Sale By City (All Types)
For Sale By Price (All Cities)

Our team is top-notch! This is our chance to introduce a member of our incredible team that help make Quaid and Rooney one we are proud of. Feel free to reach out and say hello!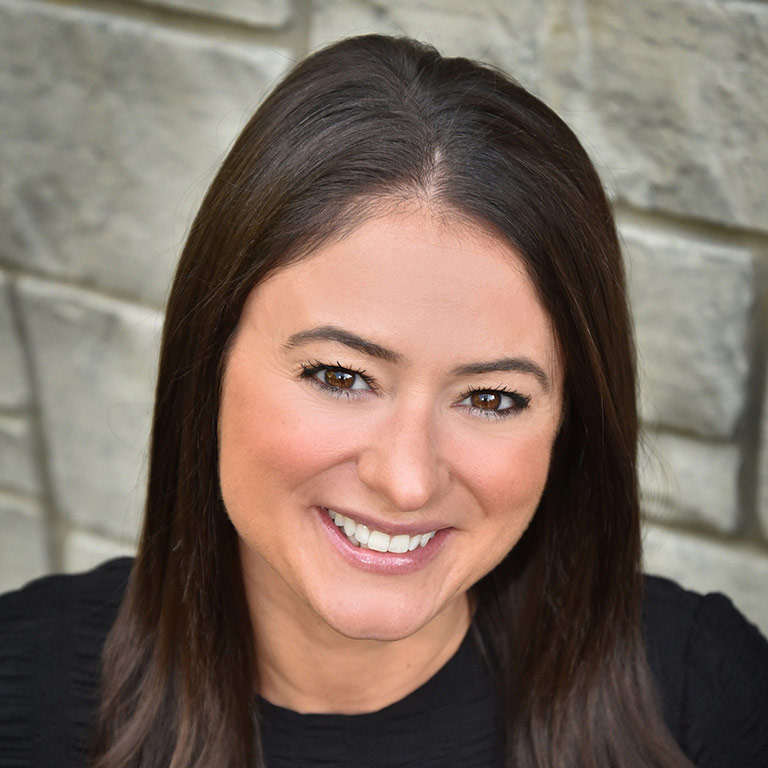 Maureen Burk, Broker
(708) 370-4325
MBurk@QuaidandRooney.com
Having grown up on the South Side of Chicago and attended DePaul University, Maureen has had the opportunity to live in many of the city's greatest neighborhoods. After graduating college with a finance degree, Burk started her career trading baskets and ETFs for a proprietary options firm in Chicago, then moved to Philadelphia for a decade-long stint as an institutional equities broker. This opportunity allowed her to work with some of the brightest and successful minds on Wall Street and showed her how hard work, personal relationships and strong negotiating skills are integral to successful business dealings.
Maureen's passion (and sometime obsession) for home design and renovation, coupled with her interest in improving how people use their living spaces, made her transition from finance to real estate an easy and natural one. Maureen brings her keen eye for transformation and potential to every transaction; she has personally remodeled numerous homes and designed an award-winning kitchen.
Backed by Keller Williams' advanced real estate technology, Maureen's market expertise and relationships with industry vendors allows her to give her clients a seamless, efficient experience from start to finish.
A converted Philadelphia Eagles fan, Maureen resides in Glen Ellyn with her husband and 3 children and actively supports Hephzibah House, Bridge Communities, Glen Ellyn Newcomers and Glen Ellyn Juniors.